Bishop
Deon Douglas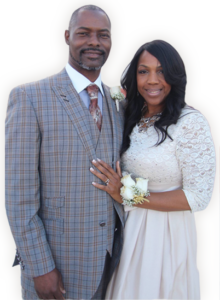 Bishop Deon Douglas is the founder and Senior Pastor of Open Door Worship Center Inc., located in the city of Carson, California. He holds a Bachelor's Degree in Biblical Studies; a Master's in Christian Divinity and is currently perusing his Doctorate Degree in Theology.
With over 30 years of experience in ministry, Bishop Douglas teaches the Word of God with biblical-practical awareness, integrity, balance, and without compromise. He ministers with a servants heart and is a prime example to families from all walks of life.
He is Christ-centered and Kingdom driven and has been anointed to equip masses through the whole counsel of God's Word. Under the power of the Holy Spirit, he provides relevant teaching and preaching so that people will live a life of meaning, fulfillment, and destiny. He heart is for the people, especially the Millennial's; and challenges them to have a relationship with Jesus and walk in their God-given purpose that is only found in Christ.
He has been married to his beautiful wife for over 30 years, and together by the leading and power of the Holy Spirit, they have selflessly taken on the mission to "Connect People Back to God." Bishop Douglas endeavors to do all he can to advance the Kingdom of God and bring glory to Him.
"Connecting People Back to God"