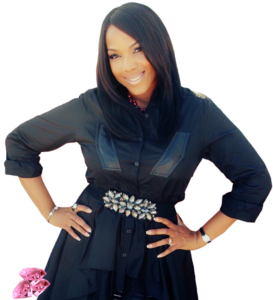 Prophetess Fannette Douglas possesses more than 30 years in ministry with an unwavering commitment to building the Kingdom of God. Douglas is filled with an undying passion for Jesus Christ and pastors alongside her husband, Bishop Deon Douglas, at the Open Door Worship Center, Inc. in Carson, California.
Prophetess Douglas, as she is affectionately known, has a clear understanding of her prophetic calling. By the leading of the Holy Spirit, she has been anointed to Mother (train and raise up) a generation of prophetic voices & intercessors that will stand for righteousness & declare the love of Jesus by preaching the uncompromising gospel of the Kingdom of God that brings truth, repentance, love and healing to those that will hear. It is her heart's desire to see the will of the Father manifested in each individual that crosses her path.
She is the founder of The Daughters of Faith Ministry and has changed hundreds of lives through conferences, and luncheon's such as "I LOVE BEING A LADY". She humbly accepts the responsibility of mentoring and administering healing to broken women of all colors, social status and background.
Her ministry is characterized by faithfulness, compassion, sincerity, humility, truth, and integrity. She humbly holds a B.A. and M.A in Biblical Studies from Bible Believers Christian College and gives all the glory to God, understanding that without HIM she can do nothing.
She is Author of her first book entitled "When Love Covers." This book is geared towards those who have been hurt and wounded by close friends & loved ones and is struggling with the medicine that God has given to bring healing, wholeness, and closure which is FORGIVENESS! It is the prayer of the ministry that after reading her book, it will be an aid to recovery and living a fulfilled life that Christ has ordained.
For more information about the Daughters of Faith Women Ministry go to https://www.facebook.com/daughtersoffaithwomenministry/