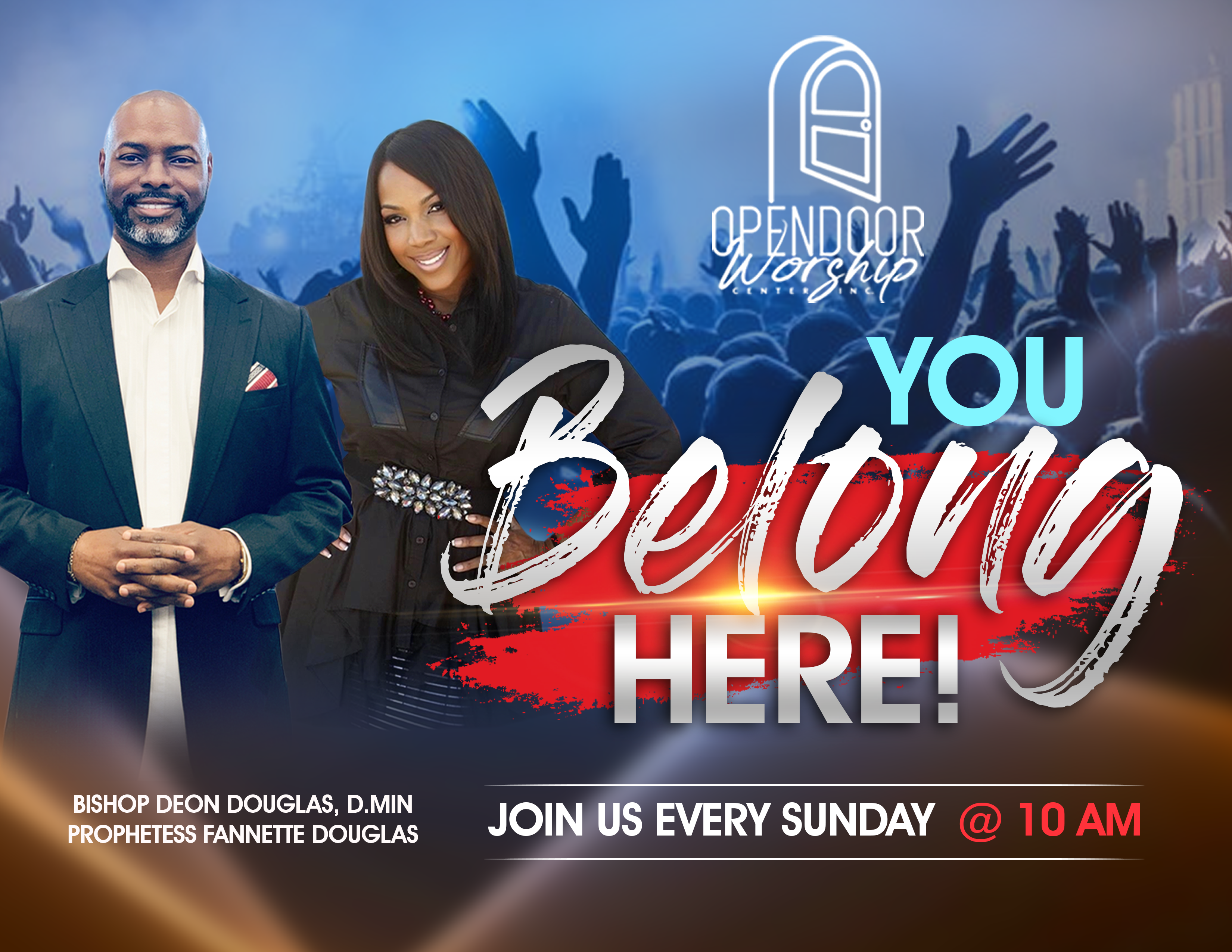 Did you know that Church is not a building? it's a people. It's where millions of people
throughout the ages
have come to find community, rest, peace, and redemption through Jesus.
It is not for the elite or
the perfect but
for all of us. It's where we find
love, friendship and purpose. It's where we learn more about our Lord and Savior
and rally around each other to encourage one another.
It's what
God designed just for you.
So it doesn't matter about your background or pedigree, all that matters is YOU!
Join us "Every Sunday" and experience the
love of Jesus, joy, peace, worship and power that flows from THE WORD.
Experience freedom,
friendship, fellowship and the presence of the Lord right here at
Open Door Worship Center Inc. "The Door"
Carson, Ca. (In the Dominguez Room)