Steps to Find Your Way Back to God
Along your faith journey, there will ups, downs and unexpected turns. You may find yourself going backwards spiritually. The Old Testament uses the term "backsliding" to speak to those who have been near to God but have allowed sin to take them away. When a believer backslides, they are falling into a less desirable condition. We move away from Christ rather than toward Him. This lapse may be relatively minor and unintentional. You may have simply fallen off course through neglect by not praying, reading Scripture or keeping your focus on living for God. Other times, a believer may backslide by deliberately choosing to indulge in sinful behavior. This type of backsliding can cause disastrous consequences. If you have gone astray, it's important that you find your way back to Him. Are you ready to come back to God? Here are six ways to find God again.
Active Prayer
If you've fallen off course with God, praying in His Son's name (Jesus) is one of the best ways to find Him again. God created us with a need for connection, and prayer is connection. Praying is talking to God. It is communing with Him. It's just like when friends talk to each other and are brought closer together through their sharing. We are brought close to Him when we pray. Prayer reminds us that we are dependent on God and not ourselves. We need Him in every area of our lives. Through prayer, we are strengthening, refreshed, transformed and renewed. He restores our soul daily as we share our troubles with Him.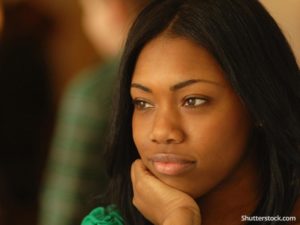 Let Go of Cynicism
Cynicism separates us from God, as it promotes distrust and negative emotions or perceptions towards others. If you want to grow closer to God, commit to a period of time where you let go of all forms of cynicism. This includes watching TV shows and going on websites that promote making jokes at other people's expense. When these conversations show up, try to change the subject or say something positive instead. Finally, avoid making cynical jokes or comments about yourself. The more time you spend committed to eliminating cynicism from your thoughts and your words, the more your heart will be transformed.

Humble Yourself
God cares for us. He is mighty. God calls us to humble ourselves before Him, not because He is a controlling God that wants you do bow down to Him because you are nothing, but rather because He wants to exalt us and care for us. If you feel stuck or lost on your spiritual journey, set aside the search for God and seek humility instead. Pride is one of the most effective ways to block God out of our lives. Throw all your efforts into becoming a more humble person. One way to find inspiration is by reading up on people throughout history who were known for their humility. They can teach you a lot about what it means to humble yourself before God.

Keep a Journal
A great way to see the impact of God's influence on your life is to keep a journal. Write down life lessons, blessings and victories. In addition to this, write out your prayer requests and record the answers as they come. When you begin to write these things out, you will not only be more keenly aware of how God is working in and around your life, but you will become a person who is able to "give thanks in all circumstances; for this is God's will for you in Jesus Christ" (1 Thessalonians 5:18)
A lifelong Commitment
Spending time with God should be a lifelong habit. If you are ready to find God again, ask yourself what commitment you are making today so that God and His Word will become a habit in your life? Identify the biggest distractions in your life and don't allow them to get in the way of building up your relationship with God. He is ready to receive you with open arms.
Get in a Bible Believing Church
Being apart of a bible believing church and attending bible study helps us to gain a better understanding of who God is and his role in our lives. You'll find that the more you dive into God's word, the more His word changes you, and the more you'll want to become like Him. With this in mind, we offer Open Door Worship Center to you as your church home. You can join us online.